Hungry? If you're on Coleman Boulevard in Mount Pleasant, you're in the right place. The scores of restaurants on Mount Pleasant's "main drag" mean there is something to satisfy the pickiest of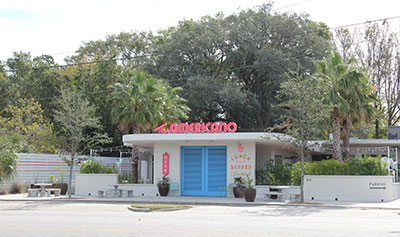 palates. Just to make it easier on your in your time of stomach-growling-need, we've broken down the best places to eat according to what kind of food you feel like eating! Pretty nifty, huh?
Mexican
Ah, the old stand-by – a good taco. Luckily, more than one place exists on Coleman and its neighbors, Ben Sawyer Boulevard and Center Street on Sullivan's Island, for finding a yummy taco, or quesadilla, or dish of guacamole.
If you're looking for authentic, try Senor Tequila, located in Moultrie Plaza, the same shopping center as Henry & Eva (an awesome boutique that you'll want to stop in during lunch) and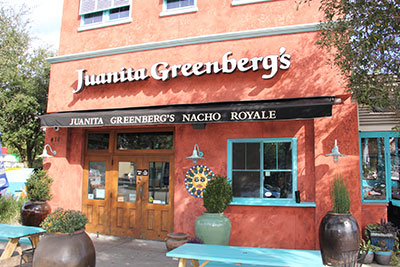 Bottles Beverage Superstore (in case you want to bring your own tequila).
For something a little more Tex-Mex, head out to Sullivan's and try the newest restaurant of the beach-bunch, Mex 1. We highly recommend their Bangin' Shrimp taco for something with a little kick. Or get one of the bowls, a tasty combination of rice, beans plus your choice of protein and toppings. And you can't go wrong with their salsa, guacamole and margaritas!
Sandwiches
Let's say you're with your kinda dull friend who never has any food-related ideas. You ask what she's in the mood for and she replies,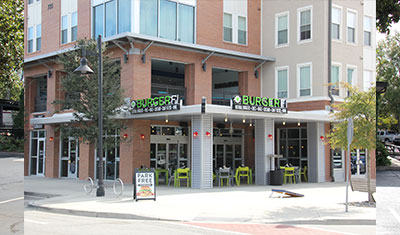 "Oh, you know, just a sandwich." So where on Coleman Boulevard has great sandwiches?
First, we can't say enough great things about the Pickled Palate, an adorable eatery tucked into a plush garden, perfect for sitting outside on a beautiful Lowcountry day. Their made-to-order sandwiches are yummy and won't break the bank – and the menu changes daily.
A little ways up the road is Mozzo Deli, a local favorite for a quick and delicious lunch. With dozens of sandwiches and wraps and a ton of sides, ranging from pasta salad to fruit, consider Mozzo a choose-your-own-adventure lunch spot.
Southern/Home Cooking
We won't judge you for wanting fried chicken – we'll just point you in the direction of the best place to grab it, which is Page's Okra Grill, an absolute institution in Mount Pleasant and the Lowcountry as a whole. In addition to fried chicken (and their award-winning shrimp n' grits) Page's makes the boulevard proud with an abundance of down-home cooking just like you remember from childhood – or, if your family didn't know how to cook, just like you WILL remember after leaving Charleston.
Sweets
Cookies and other treats make this world a tad more palatable at times. So when you're in need of something sweet, we suggest Bakies, one of the finest local bakeries on Coleman Boulevard. Not only is Bakies a great place to stop in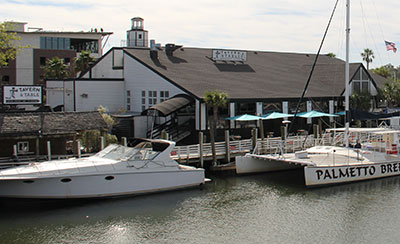 after a meal and grab a tasty morsel, they also do custom cakes for any occasion, from weddings to birthdays. So get ahead and get the conversation started about your nephew's superhero party over a random pecan bar.
Mediterranean
There's nothing better than a good Greek salad bursting with fresh tomato and feta, or a lamb gyro seasoned just right. For fans of Greek cuisine, hit up Papa Zuzu's, located in the same shopping center as Bakies. Their Greek village salad is a personal favorite – and they don't skimp on feta – but the other authentic meals are not to be missed, either.
Seafood
Yes, Charleston is known for seafood, particularly in Mount Pleasant, particularly on Shem Creek. But allow us to give you a fresh perspective on creek restaurants. Instead of Red's Ice House or the usual haunts, why not try Shem Creek Bar and Grill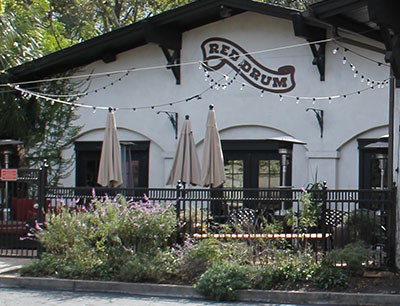 on the "other" side of Coleman Boulevard? They have a raw bar for when you get that oyster hankering, a dock bar that serves cocktails out in the water at sunset and plenty of menu items for seafoodies like ourselves.
Burgers and Beef
Carnivores, rejoice! There a few different places to grab a great burger along Coleman. For those craving a more gourmet type of burger, try the Triangle Char n Bar near Sullivan's, or The Shelter Kitchen and Bar. And my sources insist not to miss the cheese steak at The Southern Bar and Grill, located in the Brookgreen Shopping Center.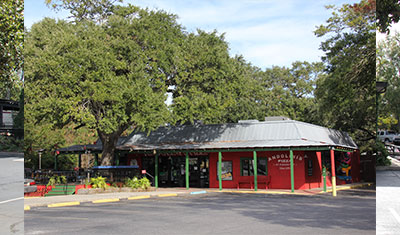 Salads
If you need a lighter lunch, Verde, also in the Brookgreen Center, offers a build-your-own salad option and tons of trademarked salads as well. And we can't leave out Taziki's on West Coleman near the bridge – though we could've put them under the Mediterranean heading, we're crazy about the salads, particularly the salmon fillet. So delicious, you'll forget it's salad!
Pizza
Of course, no restaurant list is complete with the All-American favorite, pizza. Our personal favorite is La Pizzeria, right near the Ravenel Bridge, but be warned: they are not open for lunch. For daylight hours, try Andolini's which shares parking space with Juanita Greenberg's.