Is Patriots Point a military museum, the home of three aging warships and one of the largest collections of airplanes in the nation and a monument to the men and women who kept the Axis Alliance from its sinister World War II goal of world domination? Or is it a high-tech, hands-on collection of science- and history-related exhibits designed to entertain and educate visitors of all ages? Or maybe it's nothing more than a business striving to keep pace with the ever-changing demands of the hundreds of thousands of people who visit each year.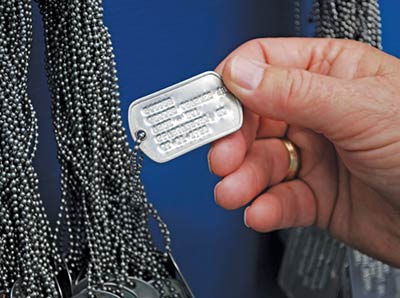 As Patriots Point approaches its 40th birthday, the Mount Pleasant landmark is all of the above and much more, according to Mac Burdette, who has served as its executive director since 2010. Though the decorated World War II aircraft carrier USS Yorktown is its centerpiece, on its flight deck are jet fighters from a much later era of aviation history. And visitors also can take a firsthand look at two other vitally important pieces of America's past: the Vietnam War and the Cold War, the decades-long standoff with the Soviet Union that occasionally brought the world perilously close to a nuclear confrontation.
Burdette, the former Mount Pleasant town administrator, explained that Patriots Point is a museum, but it's also a business that must evolve to survive.
"You have to continue to improve your product. There are tremendous stories to be told here, and, in today's world, telling them takes technology. Kids today don't want static displays. They want to push a button and something happens," he said.
A few hundred feet from the Yorktown, the USS Laffey, which served the Navy starting in 1943, embodies Patriots Point's shift to the world of high-tech in the past six years, as well as its deviation from what might seem to be its World War II theme. The Laffey's Combat Information Center opened in June, giving visitors an up-close-and-personal look at what it was like for American crew members who played a never-ending game of cat and mouse with Soviet planes and submarines. The lifelike naval officer is really a hologram; the electronic equipment was aboard the Laffey when it was decommissioned for the final time in 1970, during the Cold War.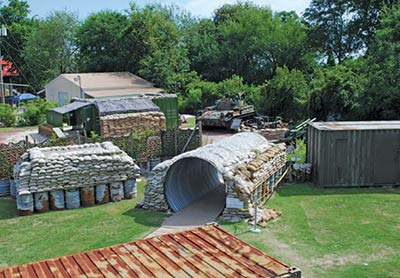 "It brings the ship to life," said Burdette. "You wouldn't know what you were looking at unless you served in the Navy or watched a lot of war movies."
Technology also is the key to The Vietnam Experience, a two-acre display that was torn down, rebuilt and re-opened in 2014. When it is completed, it will feature a street scene from downtown Saigon. Visitors already can watch movies that delve into the Tet Offensive, the Mekong Delta and the Battle of Khe Sanh, and they can listen to actual transmissions from soldiers in helicopters, aboard riverboats and in the field.
Burdette, an Army veteran himself, is especially proud of a wall covered with replicas of the dog tags of all the South Carolina natives who made the ultimate sacrifice in Vietnam and of a "Huey" helicopter. After intensive research, Burdette found that 21-year-old Kenny Plavcon was a gunner aboard that very chopper when he gave his own young life to save American soldiers on the ground. Nearly a half century later, last year, his sister and more than 200 helicopter crewmen from all over the country gathered at Patriots Point to commemorate his bravery.
Virtually everything at Patriots Point is connected in some way. War is a main theme, of course, but more than two decades after the Allies defeated Germany and Japan, the Yorktown stepped out of the realm of battle and into the space race, retrieving the Apollo 8 capsule and astronauts Frank Borman, James Lovell and William Anders from the Pacific Ocean. A replica of that capsule is aboard the Yorktown, and so is a 16-seat theater where visitors can don 3D goggles and take a trip to the end of the solar system and beyond.
Burdette said the space program is one of four options for campers who spend two or more nights aboard the Yorktown. They also can choose a trip to Fort Sumter, an oceanography program or time in a state-of-the-art flight simulator. In addition to campers, around 22,000 schoolchildren visit Patriots Point every year, and Burdette and his staff reach thousands of others across the state with a $400,000 a year grant through the Education Improvement Act.
"We reached 100 schools in the past year. That's four times as many kids than if we didn't have the Distance Learning Program," Burdette explained. "Hopefully, this will encourage these kids to come here in person."
Keith Grybowski, a former practicing attorney, came to Patriots Point as a volunteer. Burdette later hired him on a full-time basis as his director of education. His efforts have played a role in increasing the paid attendance at Patriots Point from 220,000 visitors when Burdette arrived in 2010 to 282,000 visitors in the fiscal year that ended June 30. In addition to hard work by his staff of 75 full-time employees and another 35 part-timers, Burdette came up with several reasons why Patriots Point is no longer referred to as "cash-strapped" in news stories. He cited an improving economy, the popularity of Charleston and the fact that "we earn it."
He added that in the past six years, he has increased Patriots Point's marketing budget by 70 percent.
"It's a great product, and we have to tell people about it," Burdette said.
"We're trying hard to make this one of the great museums in the nation," he remarked, adding that the support of his board of directors has been a key factor in Patriots Point's recent success. "As much as we believe in the emotional aspect, we won't make it without the business aspect. The board supports us 100 percent. It makes a huge difference."
Patriots Point, an agency of the state of South Carolina, receives no funding from Columbia. Burdette pointed out that it exists on admission fees; revenue from the gift shop; camping and school programs; renting the facility for events such as banquets, parties, proms and political rallies; concessions; helicopter rides; the flight simulator; ghost tours; and donations. Its most important source of revenue is leasing the land, nearly 300 acres in all. Patriots Point currently takes in $1.5 million a year in leases, from the College of Charleston, the golf course, hotels, restaurants, cottages and the marina. That figure is expected to reach $6 million a year eventually, when Bennett Hospitality completes work on a huge complex that will include hotels, office buildings and an amphitheater. Burdette said Patriots Point will need that much money and more to save the Yorktown. Since it is sunk into the mud and can't be moved, repairs will have to be completed in place, at a cost of $60 million.
"The work has to be done here," said Burdette. "If you pulled it out of the mud, it would sink."
And, without the Yorktown, Burdette and his staff would be unable to bring their dreams to fruition. One of their aspirations is to establish an area of the ship where visitors can put on goggles and see a 3D version of the Japanese attack on Pearl Harbor. And, before long, they will be able to download an app for their smartphones that will provide a view of what specific areas of the ship looked like in 1943.
"The technology that's going to be available in the next 20 years is incredible. If we're not a part of it, we'll be left behind," said Burdette. "This is where museums have to go."
"We'll never run out of ideas that will bring this ship to life," he concluded.
Patriots Point officially celebrated its 40th birthday on Aug. 27. The admission fee that day was the same as it was in 1976: $2.
By Brian Sherman